İnternational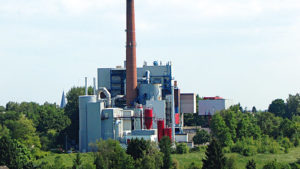 However, we would also like to point out certain specificities that have to be considered when discussing the waste sector's contribution to these goals.
The incineration of municipal and hazardous waste is exempted from the current EU Emission Trading System (ETS), for good reasons, CEWEP stated in the context of the roadmap for the revision of the EU ETS. Waste-to-Energy (WtE) plants are part of an integrated waste management system whereas ETS is a market mechanism. It should not be applied to the waste sector, which aims to reduce as much as possible the impact of waste to the environment. Applying measures such as the EU ETS exclusively to WtE (and not to the entire waste sector) would be counter-productive, as the market would encourage diversion of some waste streams to cheaper, less environmentally sound routes.
"WtE incineration, like all the other industries, must and does contribute to the greenhouse gas mitigation. However, extending the EU ETS to waste incineration would not provide an actual decrease in GHG emissions from WtE plants. It would be applied too far from the source of CO2 – plastic products and packaging that reach us as unrecyclable waste, and therefore it would not have the desired steering effect.", said CEWEP's President Paul De Bruycker.
Differently from other industries, WtE operators do not have a choice on the characteristics or carbon footprint of the input to their plants – waste that cannot be recycled. Adding supplementary carbon-related costs to the taxes already imposed on WtE in numerous EU member states would make waste treatment more expensive for municipalities and therefore citizens. While at the same time this measure would not bring about any additional GHG steering effect. It would also increase the price of recycling as WtE plants treat the residues from sorting and recycling plants.
Making WtE more expensive could be even counterproductive for the climate considering that numerous EU member states still heavily rely on (cheaper) landfills and might be inclined to continue putting their waste on landfills despite their heavy climate impact.
For the non-recyclable plastic waste (the source of the fossil CO2) treated in European WtE plants the only alternatives to WtE are landfilling, export to other countries, often with lower environmental and social standards than in Europe or treatment in industrial plants that do not have to fulfill the same environmental requirements. On the other hand, in WtE plants the pollutants embedded in this waste are safely and permanently destroyed. The important hygienic task that WtE fulfils for society was also demonstrated during the COVID-19 pandemic when contagious waste from hospitals, medical facilities and households were safely treated with high temperatures in waste incineration plants across Europe.
European WtE plants offset the GHG emissions through landfill diversion, replacement of fossil fuels in energy production and material recovery from bottom ash. Additionally, they are exploring carbon capture and use/storage technologies where appropriate.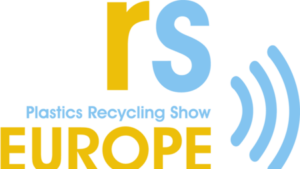 The free-to-attend event will feature a 3-day conference, a unique online networking opportunities, a virtual exhibition, as well as the announcement of the 2020 Plastics Recycling Awards winners.
The COVID-19 pandemic has re-shaped many aspects of every-day lives and the plastic recycling industry itself. As companies adjust their activities to the new realities, PRSE strives to deliver the latest updates on the recycling market and showcase the latest technologies via the virtual exhibition.
The PRSE will gather under one virtual roof major industry players such as machine manufacturers, brand owners, waste management companies, legislators, and academics, in addition to the recyclers. Visitors will be enlightened on a number of topics of interest such as developments, trends, technology, innovation in the reuse and recycling of plastics, as well as the importance of plastics recyclability and recycled content.
The conference will open with the keynote speech of the Commissioner for Environment, Oceans and Fisheries Virginijus Sinkevičius. Distinguished speakers include Maja Desgrees du Lou, Policy Officer for Packaging and Packaging Waste at the European Commission, Dorothea Wiplinger, Sustainability Manager – Strategy & Group Development at Borealis, Andreas Malmberg, Chief Executive Officer at Trioplast, Karlheinz Hausmann, R&D Fellow at Dow, Hans Axel Kristensen, CEO at PLASTIX, Roberta Bernasconi, Senior Manager Sustainability at Whirlpool Corporation. On the second day, the Ceremony announcing the 2020 winners of Plastics Recycling Awards Europe will take place. The 49 finalists' entries, among 7 categories can be found on the website.
Policies in place to help reduce the negative environmental impact of cars, for example, includes Ultra Low Emission Zones (ULEZ) (in London and other major cities) whereby vehicles must meet certain emissions standards or be forced to pay a daily charge to enter and drive within the zone. The UK government has also announced its intention to ban petrol/diesel vehicles from 2030.
But what about the initiative of Carbon Offsetting? What is it, why is it important, and how can it help businesses as well as the environment?
What is Carbon Offsetting?
Carbon Offsetting is a way of counteracting those everyday emissions which are created but can't be prevented. It's a process in which people are able to compensate their emissions by funding sustainable projects around the world that help to reduce or absorb equivalent CO2 emissions. These projects offer an equivalent reduction in emissions to those you create, either counteracting or absorbing carbon dioxide.
How does it work?
Carbon Offsetting provides businesses with the opportunity to buy carbon credits in relation to their gas consumption. Each credit can then support an environmental project. It does so by capturing or reducing an equivalent tonne of CO2e which would normally not be captured.
LPG and LNG supplier Flogas is just one company who helps businesses by doing the following: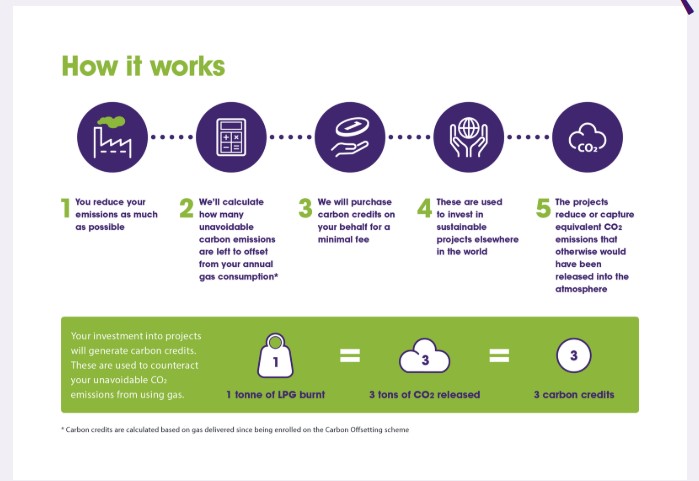 Why is it important?
Of course, it's recommended that you reduce your emissions before offsetting them. But where this is not possible, Carbon Offsetting can be hugely important. It's a way in which we can all limit the damage on our environment —and it's something each and every one of us can do. With people at the heart of Carbon Offsetting, as well as ecosystems, it lets us start looking after our future and preparing for a cleaner, greener world.
Flogas has a Carbon Offsetting Initiative which includes projects in Burkina Faso, Zimbabwe, and China. These projects support communities through improving air quality, by switching charcoal and wood cookstoves to LPG cookstoves.
How can it help businesses?
Carbon Offsetting is a strategy that's already been adopted by many big global brands. This includes EasyJet, Shell, and Gucci — they all now use this method to improve the environmental impact of their businesses.
So, how can it help? You are able to offset 100 percent of your gas carbon emissions and support sustainable causes. However, as well as helping the environment and benefitting communities around the world, carbon offsetting can help you put your business's best foot forward and enable you to meet your sustainability goals. This will also enable you to share marketing materials on your own site and social platforms which can showcase your commitment to reducing carbon emissions.
120 years after the Wuppertal's Schwebebahn opened, the city is putting itself on the map again for its innovative approach on this occasion combining waste handling with zero-emissions mobility.
Green hydrogen produced from the incineration of municipal waste will be used as an energy vector to power a fleet of fuel cell electric buses (FVEBs). "This sector coupling concept, using hydrogen to link rubbish disposal to emissions-free public transport is one of many projects underway in the Hydrogen Competence Region taking place in Wuppertal, Düsseldorf and other towns in Nordrhein Westfahlen", says Willy Görtz who leads the projects department at AWG Abfallwirtschaftsgesellschaft mbH in Wuppertal (the city's waste collection and disposal organisation).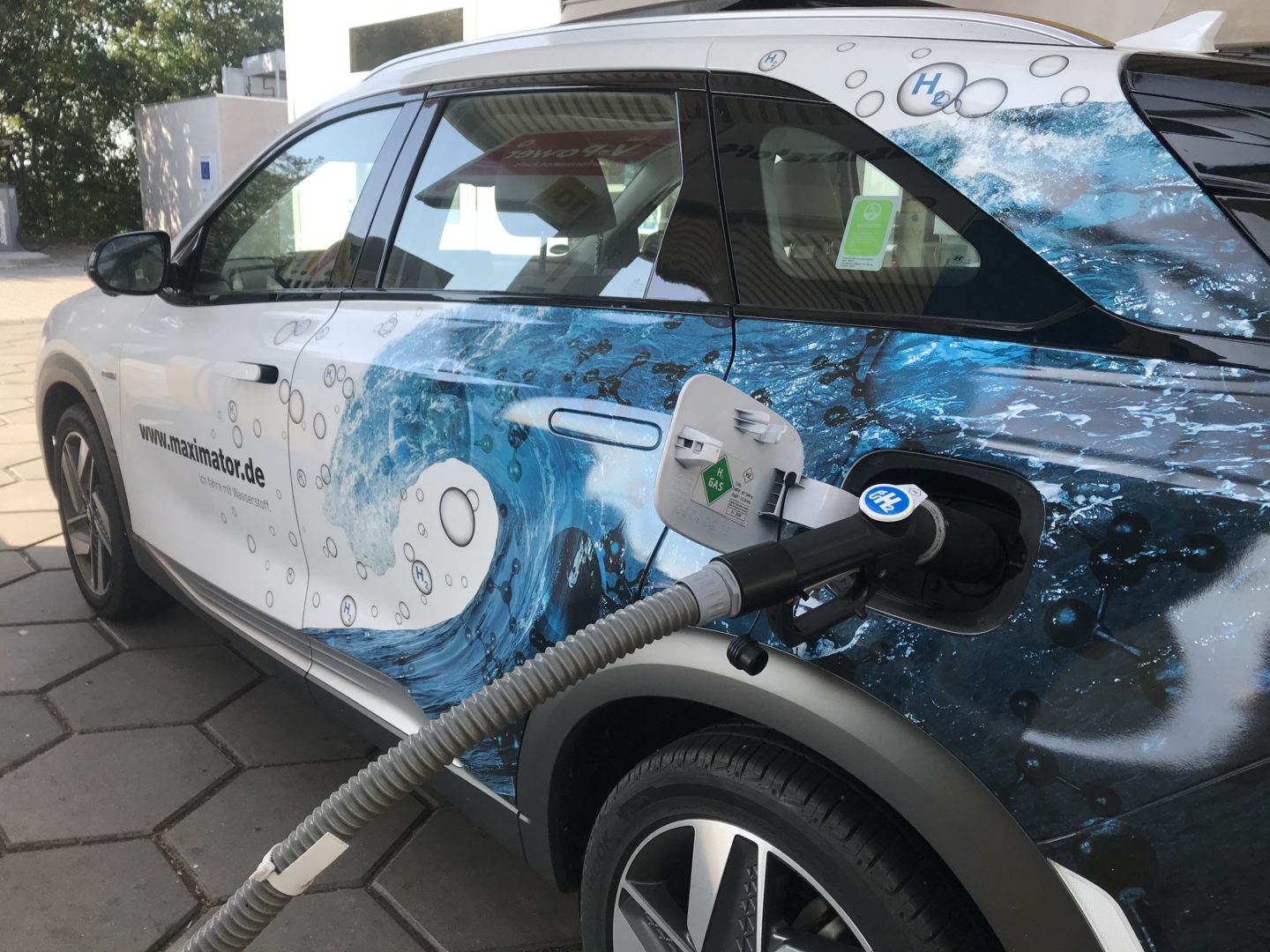 "The Energy and Waste sectors of the Wuppertal municipal services have worked together effectively for years. For example, we were awarded the first place in the Stadtwerke Award 2019. In this latest sector coupling initiative, we extended our collaboration to the public transportation team within the city" says Görtz. "We need to decarbonise fully by 2050 and that's really not so far off. We must get started right now with ambitious projects that can be replicated and scaled. Recycling, and changes in industry and power generation can have a big impact, but mobility and transportation must also make progress to reduce fossil-fuel consumption. Our project is taking a tangible step in this direction and we hope that it will be a beacon to light the way for others to follow".
The electrical power for the electrolysis which produces the hydrogen will be generated from the combustion of municipal solid waste. The Wuppertal waste incinerator burns over 1000 tonnes per day of municipal solid waste collected from local businesses and approximately 1.5 million people in the region. A fraction of the power generated by the incinerator will be used to charge the electrolyser.
Households in Wuppertal use four bins for their waste: one for paper and cardboard, another for green waste from the garden or food scraps from the kitchen a third for packaging such as plastic bags and a fourth bin for 'everything else' or 'Restmüll'. The paper, packaging and green waste all go their separate ways for appropriate processing. Only the Restmüll – the most difficult rubbish to dispose of in other ways – is used as feedstock to the waste-incinerator.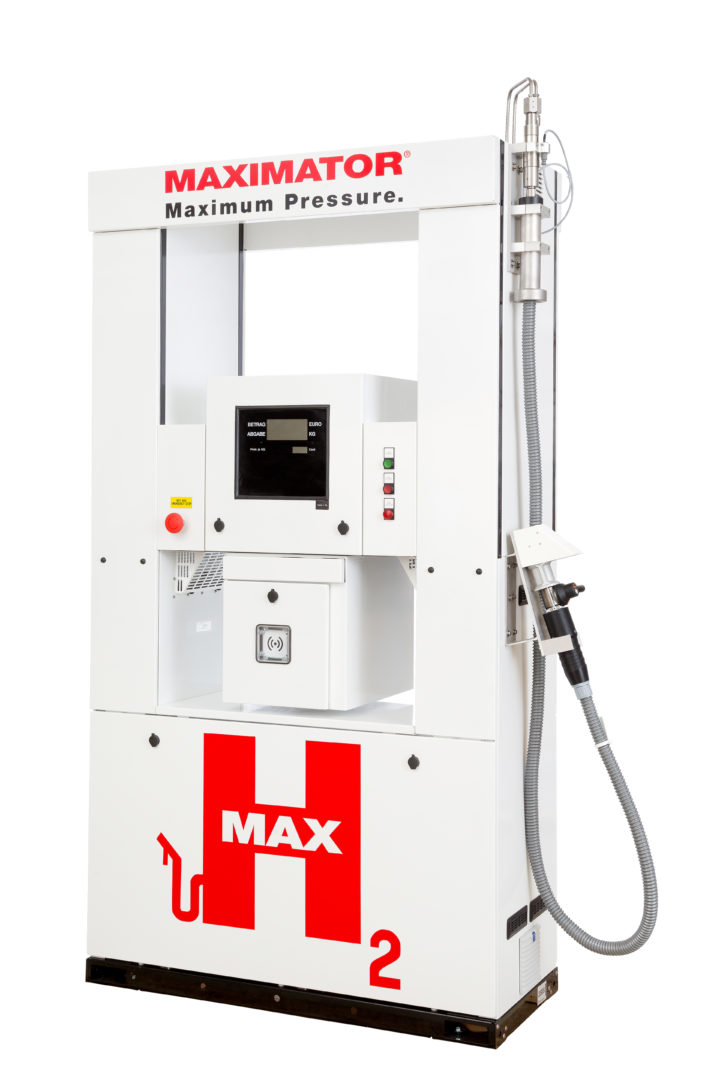 Despite the removal of the green and paper material by the households, the Restmüll from residents still has a biomass content of more than 50%. Using this feedstock and carbon dioxide emissions trading, the electricity generated on the Wuppertal waste incinerator can therefore be classified as 'Green'. This enables the hydrogen produced on the electrolyser to carry the same environmentally friendly credentials.
The Wuppertal waste incinerator was purpose-built for power generation from the combustion of municipal solid waste. It entered service in 1976 and is fitted with two 20MW and one 8 MW power generation turbines.
Coming back to Willy Götz, he confirms the good news that "the Wuppertal scheme is already planned to be replicated in the town of Herten, 50 km north of where we are in Wuppertal". Every year, around 650 000 tonnes of domestic, trade and industrial waste are burned in the RZR Herten waste incineration power station. This represents a significant contribution to a positive carbon dioxide balance because the operation of the waste power plant saves immense amounts of fossil fuels and therefore reduces the overall environmental impact of power generation in the region.
Put into operation in 1982, the Herten power station consists of six incineration lines, which ensures optimal thermal treatment of the municipal solid waste. To ensure that emissions are kept well under control, the flue gas scrubber incorporates a sophisticated filter that makes sure that the power plant's emissions are normally only less than ten percent of the legal limit.
As these regional schemes develop, hydrogen mobility applications could extend to the local taxi fleets as they convert to fuel cell electric vehicles (FCEVs). Düsseldorf airport could also become a low emissions mobility zone with the conversion of 2000 aviation logistics and materials handling vehicles, such as baggage cart tractors and aeroplane pushback tugs. These currently operate on diesel fuel, but the conversion of their power trains to hydrogen-powered fuel cells would be possible.
Emissions-free mobility in the urban public transport sector
One thousand buses operate in the region and many of them will switch from diesel power to emissions-free hydrogen as a fuel. The first A330 FC fuel cell and hydrogen-powered buses arrived in Wuppertal in 2019 from the Belgian manufacturer Van Hool and more arrived in 2020. Each 12m long double-axle bus can carry 75 passengers and is equipped with an 85 kW Ballard Power Systems fuel cell to convert the hydrogen to motive force. For every ten FCEBs on the road, around 700 tonnes per year of carbon dioxide emissions from diesel fuel combustion can be eliminated.
In the overall project budget of approximately €12 million, just over half will be allocated to the purchase of the new buses and the remainder has been allocated to the implementation of the hydrogen production, storage and fuelling system. The hydrogen for the FCEBs will be produced on a 1.25 MW electrolyser which has been supplied by the Canadian company Hydrogenics, part of Cummins Inc.
It uses a polymer electrolyte membrane (PEM) technology to generate high purity hydrogen gas. The purity is important to ensure compatibility with the sensitive fuel cells on the buses. Impurities in the hydrogen can poison the fuel cell catalysts and inert gases such as nitrogen accumulate over time to degrade the fuel cell performance, leading to a loss of motive power for the vehicle.
Hydrogen fuelling stations – high pressure and maximum energy density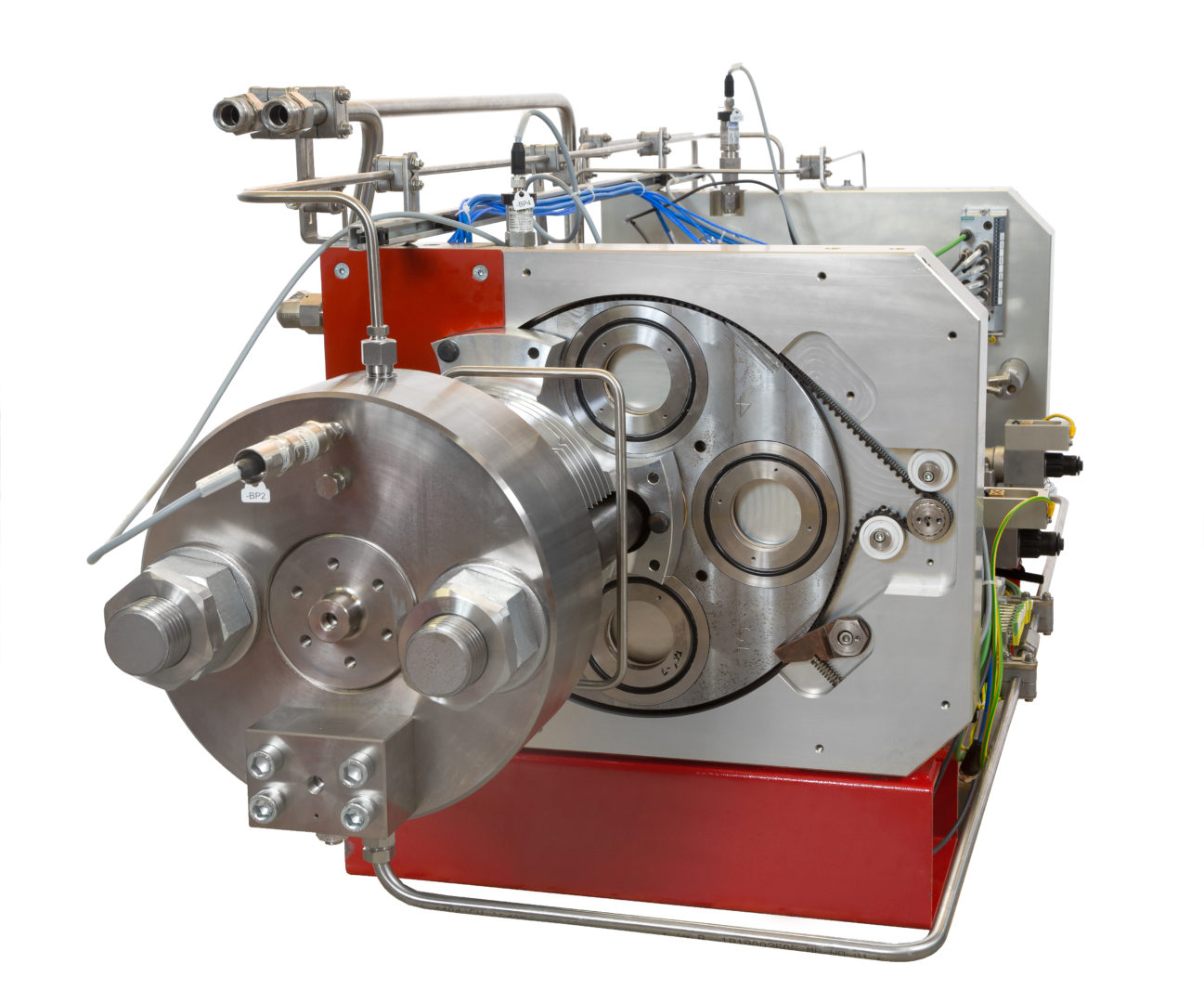 The gas compression system and fuelling dispensers for the hydrogen supply have been manufactured by Maximator GmbH at their factory in Nordhausen, approximately 300km due east of Wuppertal in the state of Thüringen. Maximator also played the leading role in the hydrogen production, storage and fuelling concept design, systems integration and project management. Görtz adds that "we chose to offer this project to Maximator because their system had the highest uptime availability and represented the best value for money".
The Maximator fuelling stations are designed to deliver large quantities of hydrogen to vehicles in rapid succession. Mathias Kurras, Head of Division for Maximator's Hydrogen Division declares his support for the 'Hydrogen Kompetenz Region' in the area of Düsseldorf and Wuppertal: "We are thrilled that the green energy potential of hydrogen will be further unlocked through this visionary sector coupling project at Wuppertal and the associated hydrogen mobility infrastructure development programme that it will enable".
Maximator's solution holds multiple high-pressure sealing gaskets that are automatically loaded into the hydrogen fuelling station gas compressor as required. This automated gasket change-over system results in a significant increase in fuelling station availability. It also leads to a significant reduction in maintenance costs due to a significant reduction in the frequency of service team visits to the fuelling station that is required.
Prize-Winning Innovation
The DüsselRheinWupper region was rewarded for their hard work towards a carbon-neutral future on the 15th of October 2020, winning the state competition for hydrogen mobility and subsequently obtaining the title as the "Model Region for Hydrogen Mobility".
The Economics and Energy Minister of North Rhine-Westaphalia. Prof. Dr. Andreas Pinkwark commented that "hydrogen is essential for reducing greenhouse gas emissions and for the success of the energy transition. Consistent use in transport and industry has made it possible to avoid a quarter of today's emissions. In addition to battery-electric mobility, fuel cell mobility with hydrogen will also play an important role in achieving climate targets in transport in the future. With our competition, we have been looking for a region or municipality that wants to take the lead in the implementation and application of hydrogen and fuel cell technologies in North Rhine-Westphalia with innovative approaches.
She was speaking virtually to industry professionals as part of a major two-day symposium for the materials processing industry programmed by CDE, the leading manufacturer of wet processing technologies.
"We're talking about massive, massive volumes here," Pereira said. "Sand and gravel today account for the largest volumes of solid material extracted globally."
The demand, she said, is currently estimated to be about 50 billion tonnes per year, an average of about 18kg per person per day.
Engineering Insights
Hers was one of the keynotes from CDE's recent Engineering Insights symposium, which took place virtually from 14-15 October. The event was in response to the desire for industry professionals around the world to come together once again as the industry often does at one of its many international tradeshows.
To maintain momentum and to support the continued progression of the industry, CDE, harnessing the global reach offered by digital conferencing, programmed its Engineering Insights symposium to deliver the conference experience virtually.
Across two days, CDE experts, together with a host of guests and industry figures, facilitated a series of dynamic, educational and informative presentations and panel discussions covering multiple sectors, including sand and aggregates, construction and demolition waste recycling, industrial sands, mining, and wastewater.
C&D waste and the circular economy
Exploring the topic of C&D waste recycling and the potential for materials producers to improve their bottom line through wet processing, Marc Sopransi, Business Development Manager – France at CDE, outlined how CDE engineers solutions designed to respond to the commercial and environmental objectives of its customers.
Marc, who works closely with C&D waste recycling companies to help them unlock value from their challenging waste material, says the session highlights the potential of inert and other waste material when supported with the appropriate processes.
"Urban centres are crying out for high quality construction materials and the needs of these construction companies can be met with recycled sand and aggregates recovered from inert waste. Traditionally, this material would be destined for landfill, but with the right technology and expertise this material can be recovered to a specification equal to that of virgin quarried materials."
"CDE technology is used to divert of millions of tonnes of material from landfill every year, so far we've helped divert over 80 million tonnes, and this material is being used for new construction and infrastructure projects," he adds.
"Sand, which is a very delicate product to control in terms of quality and consistency, can be produced in-spec with CDE wet processing technology."
Pélichet Albert SA, the public works contractor and aggregates producer based in western France, operates a circular economy business model with operations in demolition, groundworks, landfill and C&D waste recycling. With the support of CDE wet processing technology, Pélichet is diverting up to an estimated 200,000 tonnes per year of C&D waste from landfill. The engineered-to-order plant is supporting Pélichet to produce high quality competitive and sustainable sand and aggregates for use in concrete mix and drainage systems, ensuring valuable resources are returned to the construction industry.
Waste recycling in the EU
In a similar session outlining the state-of-play and the challenges ahead for C&D waste recycling in Europe, Vincent Basuyau, a European Commission Policy Officer for energy-intensive industries and raw materials, said C&D waste is the biggest opportunity for the circular economy.
He said there is "very high potential for recycling of construction and demolition waste into valuable secondary construction materials."
Discussing the implementation of the Waste Framework Directive (WFD 2008/98/EC), he highlighted that EU countries are on track to fulfil article 11 of the directive, which outlines a minimum recovery target of 70% by 2020.
However, despite this, he said, "we have missed the key concept of the circular economy" when evaluating its success.
Looking at the data "we see that most recovered C&D waste has been recovered for low-grade applications."
He said this is something that needs developed further to ensure that C&D waste materials are recovered to a specification that retains their value and characteristics, making them more suitable for higher-value applications than those which are currently being observed.
Drawing attention to revisions to the directive made in 2018, he added that reaching the 70% recovery rate is not enough and that countries must also tackle the issue of waste generation.
Sharing knowledge
The packed two-day programme featured almost 90 sessions involving over 100 speakers. Stefan Hunger, Regional Manager Europe and Russia at CDE, says: "In these unique and challenging times there are many restrictions that have prevented CDE, our customers, and others in materials processing from coming together at industry events to discuss the prevalent issues of the day and the latest technological advances.
"Utilising our global network, we decided to programme the major two-day Engineering Insights symposium which proved to be a huge success with almost 1,500 industry professionals from around the world registering.
"We firmly believe this shared approach to knowledge and expertise is a better way to aid the progression of the industry."
He says it is important to ensure these discussions can continue even though the industry is unable to come together in the same space.
"The challenges facing our industry – sand depletion, water management, sustainable mining and much more – have not gone away. As an industry leader in these fields we felt a responsibility to convene the very best in the business to facilitate these important conversations."
Due to the ongoing difficulties presented by the COVID-19 pandemic, many of this month's figures are estimates that may be revised with next month's production update.
In Asia, China produced 92.2 Mt of crude steel in October 2020, an increase of 12.7% compared to October 2019. India produced 9.1 Mt of crude steel in October 2020, up 0.9% on October 2019. Japan produced 7.2 Mt of crude steel in October 2020, down 11.7% on October 2019. South Korea's crude steel production for October 2020 was 5.9 Mt, down by 1.8% on October 2019.
In the European Union, Germany produced 3.4 Mt of crude steel in October 2020, up 3.1% on October 2019. Italy produced 2.1 Mt of crude steel in October 2020, down 4.6% on October 2019. Spain produced 1.1 Mt of crude steel in October 2020, down 7.7% on October 2019.
In North America, the United States produced 6.1 Mt of crude steel in October 2020, a decrease of 15.3% compared to October 2019.
In the C.I.S., production is estimated to be 8.4 Mt in October 2020, up 4.7% on October 2019. Ukraine produced 1.7 Mt of crude steel in October 2020, up 5.9% on October 2019.
In other Europe, Turkey's crude steel production for October 2020 was 3.2 Mt, up by 19.4% on October 2019.
In South America, Brazil produced 2.8 Mt of crude steel in October 2020, up 3.5% on October 2019.
The WEEE Forum, a prominent representative of Producer Responsibility Organisations (PROs) throughout the world, has developed a new vision which calls for an overhaul of the current system of extended producer responsibility, including targets, which it claims is not fit for purpose.
Based on recent research undertaken by the United Nations Institute for Training and Research (UNITAR) and against the background of very few EU Member States being able to meet the 2019 collection targets for WEEE despite enormous progress being made in tackling the increasing amount of e-waste generated, the WEEE Forum lays out four vital steps that need to be taken to ensure the system is fair and achievable.
The first is what is termed as the "All Actors Approach" and is a policy model whereby all private and public entities that have access to WEEE and therefore are involved in the collection, logistics, preparation for reuse, refurbishment, treatment, or recycling of WEEE, or in the associated monitoring, legislative and enforcement activities, are subject to minimum legal obligations regarding, amongst other things, compliance with legislation, reporting to the competent authorities and, meeting official standards and communication. The All Actors Approach means all actors have legal obligations which competent authorities must enforce to ensure that all actors contribute in line with their requirements. This approach will result in more fairness and inclusivity in the market as well as enhanced monitoring based on sustained cooperation.
Secondly, that PROs are required only to collect the WEEE to which they have access, i.e. deposited at collection facilities, or handed over to them, and should not be responsible for that which is out of their reach, for example treated as metal scrap. For that WEEE they have access to they will collect 100% of it. The approach proposed also recommends a role for PROs focused on the means and not just the ends. PROs would also play a relevant role in supporting actions that will turn unreported WEEE flows into officially reported and properly treated WEEE.
The third step suggested is to introduce several measures that authorities should implement to support the collection of WEEE. These include setting up a coordination body, improving the collection network and the better monitoring of WEEE flows.
Finally, there is a call for revision of the calculation method for setting the targets for the quantity of WEEE to be collected in each Member State. This is based either on the amount of electrical and electronic equipment placed on the market or on the amount of WEEE generated previously.
Commenting on this last step, Jan Vlak, President of the WEEE Forum, noted that, "An All Actors Approach and supporting measures will certainly increase collection rates but are not a guarantee for reaching the targets. Unexpectedly, the research noted that the method used to calculate the current collection targets is not fit for purpose and results in targets that are inadequate and defeat their intention. This should be addressed as a priority."
He continued, "The main shortcomings of the WEEE Generated target methodology are the fluctuations in the tonnages for collection due to economic cycles, inaccuracies of 'placed on market' and lifespans. Furthermore, the high collection targets under the 'placed on market' approach conflict with the current waste hierarchy that promotes waste prevention and the extension of the life of appliances."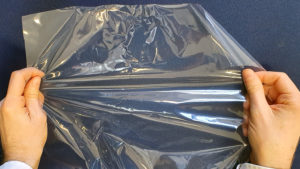 The innovative recycling company from Merseburg, Germany has tested the performance of its Newcycling LDPE recyclates in shrink films during several projects undertaken over the course of this past year. Primary test results showed that the recyclates were able to deliver on the key functional issue of shrinkage. Film thickness was able to be maintained at the same level as with virgin plastics. Formulation of the shrink films and extrusion parameters remained close to the virgin feedstock version.
Collation shrink film is a demanding packaging application – for virgin polymers and all the more so for recycled materials. It needs to have a specific toughness, holding force, and shrink performance for it to guarantee package integrity as well as the necessary stability for storage and transport. Process parameters should remain constant when switching from virgin to recycled feedstock. Beyond this, as the film may be used as secondary packaging for bundling several products, making it the first thing the consumer sees, optics need to be of a high-enough quality.
'Our LDPE recyclates are suitable for a broad number of end markets. When it comes to shrink films, they represent an opportunity for the beverage industry to push its use of secondary raw materials in applications such as shrink sleeves or multipack sleeves', explains Klaus Wohnig, CEO of APK, in discussing one of the possible target markets for the product.
During the projects that focused on multi-layer collation shrink films, ambitious substitution rates for virgin feedstock, ranging from 30% to 100%, were tested. The 30%-55% scenarios produced impressive results: the shrink film was nearly indistinguishable from that made of virgin material. Substituting virgin plastics for these amounts of secondary raw materials would already allow for a decisive reduction in emissions. Newcycling LDPE recyclates produce nearly 50% fewer emissions than virgin LDPE types.
APK's dissolution recycling process, the Newcycling® technology, can easily separate different polymers in multilayer plastic packaging – up to now, deemed non-recyclable – and transforms the target polymer into re-granulates with close to virgin properties. Dissolution recycling is an advanced physical recycling technology. Building on a mechanical pre-treatment step, it adds a solvent-based process step, during which the target polymer is separated and purification of contaminants, such as various additives or organic residues, also takes place. APK's recycled LDPE, used during the shrink film tests, is marketed under the Mersalen brand. It is derived from complex PE/PA multilayer film waste.
As Newcycling is a physical process and does not affect the molecular chains of the polymer, cost- and energy-intensive re-polymerisation is not needed. The technology is to be considered besides and complementary to standard mechanical recycling as well as innovative chemical processes (such as solvolysis) for this matter.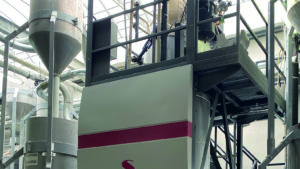 The PET bottle-to-bottle recycling company based in Bad Salzuflen, North Rhine- Westphalia, is now operating 9 SSP (Solid State Polycondensation) reactors from Starlinger recycling technology. BTB has been using the food-grade technology developed by the Austrian specialist for plastics recycling since 2007.
Each year, BTB processes approximately 20,000 tons of PET input material from the German bottle return system on a Starlinger recoSTAR PET 165 iV+ recycling line installed prior to the SSP reactors. Andrzej Zajontz, one of BTB's General Managers and in charge of all technical matters, explains why this is not as easy as it used to be: "Unfortunately, the beverage containers collected through the German container deposit system are not as well separated as before – in the reverse vending machines both clear and coloured bottles are collected together, and that is how they are delivered. In addition, the input material contains other plastics as well as aluminium and tinplates. This creates a lot of extra work for us in pre-sorting as we use only clear PET bottles for our bottle-to-bottle process. Due to this, our most recent investments went – besides into said Starlinger machines – into improved sorting technology. We separate the input material at the beginning of the treatment process and then sort the PET flakes again before extrusion to achieve best pellet quality." In 2018 BTB received another positive EFSA Opinion on the "Direct iV+" process for producing food-grade recycled PET. With this process the company was able to increase its production output and operates even more efficiently and with higher energy savings.
Not only regarding product quality, but also in terms of circular economy the German PET recycler acts as a role model: BTB caters to regular customers who use the recycled PET for producing beverage bottles which are filled, sold and after usage collected in the region. From this input material BTB then again produces PET regranulate – a perfect example for the sustainability of a regional closed packaging loop.
Andrzej Zajontz is very positive about the cooperation with Starlinger: "Their service is always top-notch – quick and uncomplicated, and one clearly sees that they have years of experience. This was also the main reason why back in 2007 we decided to invest in Starlinger lines." BTB also regularly uses the possibility to preview technical innovations in the Starlinger showroom. "Only when you see the process, see the machine in operation you can decide if the investment makes sense for your company", says Zajontz.
BTB is also a reference customer for Starlinger recycling technology. By request through Starlinger the doors in Bad Salzuflen are open to companies interested in the bottle-to- bottle recycling process.
When asked how the COVID-19 crisis affected the business activities of BTB, Andrzej Zajontz replies: "Many of our customers produce food packaging and have been classified as essential businesses. Thus, we are operating also during the lockdown – of course under strict observation of the existent safety and hygienic measures. We could implement them well due to the manageable staff size of around 40 employees who also have a high level of self-responsibility, and by means of shift operation."
However, BTB currently faces the same problems like many other companies in the plastics recycling sector. "The low oil price is making things difficult for us – it impedes the sale of recycled materials" describes Andrzej Zajontz the situation. "For plastics recyclers it is very hard to find new customers at the moment. At least we can rely on our existing ones." The topics of sustainability and circular economy have been pushed aside by COVID-19 and its effects on economy and society – be it in the media or in the political discourse. "The Greta Thunberg-effect has weakened," says Andrzej Zajontz regretfully. BTB owner and General Manager Richard Wüllner thinks the same. "What we need is a sustainable and comprehensive concept for the production, recycling and disposal of plastics", he adds in a concluding note.
Papyrus Australia, which is based in Adelaide, South Australia, has watched its share price triple this month after announcing L39 as a cornerstone investor and reporting that its Egyptian factory has become profitable for the first time.
The company has developed technology to process banana waste into a range of products including veneer for furniture and musical instrument manufacture, moulded products such as food containers and plates, liquid fertiliser and garden peat.
It now aims to increase production in the Sohag factory, hire key staff and embark on a significant capital raise with the help of L39 Capital, which will allow it to manufacture 'turn-key factories' and sell them to banana plantations in developing countries around the world.
Papyrus Australia was founded in Adelaide in the mid-1990s after Ramy Azer moved to Australia with his Adelaide-born wife Phoebe to complete a Masters in Mechanical Engineering at the University of Adelaide.
He soon developed a technique for producing veneer from banana tree trunks and has since expanded the technology to include all parts of the waste banana plant.
"The question is always asked 'what is an Adelaidean company doing in banana land'?" Azer, the company's managing director said.
"But we are not banana processors, we are machine builders and technology makers so what the Adelaide company is actually doing is designing and building machines for export and commissioning in banana producing countries."
Unlike other fruit trees such as apples and oranges, a banana palm takes 6-8 months to grow to maturity, producing one large bunch. The tree is then cut down and left to rot and a new shoot is grown in its place.
Generally grown in the tropics, bananas also fruit year-round and are not constrained by seasonality.
This creates a lot of waste but Azer said it also created a lot of opportunity as it provided a constant supply of fresh feedstock.
"There is plantation waste ready to be taken away from the farm every day of the year so when we set up our factory next to the banana plantation we are guaranteed to have a quality and quantity of raw materials coming to us all year round, which is a massive advantage compared to any other residual crop," he said.
The company listed on the Australian Securities Exchange in 2005 and spent the next five years building two prototype machines.
A machine was initially set up on a banana plantation at Walkamin near Mareeba in Far North Queensland.
However, Azer said the remote location on the Atherton Tablelands, an unreliable backpacker workforce and huge transport costs made that project unsustainable.
"The transport cost from Mareeba to the Brisbane port was higher than the transport cost from Brisbane to Italy where we were exporting at that time," he said.
"We also needed to demonstrate that it was a viable industry and technology to operate in developing countries that produce 99 per cent of the bananas.
More than 160 countries in the world produce bananas commercially, with Australia one of the very few developed nations among them.
The company began setting up Papyrus Egypt, a joint venture with the Egypt Banana Fibre Company, in 2011 but political unrest in the region meant it could not commission its machines until 2017.
Azer spent most of this year in Egypt, producing commercial products at its factory in Sohag, adjacent to a 500-acre banana plantation.
Products so far include decorative veneer sold in Egypt for furniture manufacture and for laminate use in kitchens; veneer exported to Japan to be used in the manufacture of an environmentally friendly range of Yamaha musical instruments; the manufacture of construction industry products such as panelboard and mdf; organic liquid fertiliser for agriculture; fibre pads for the manufacture of deoderisers; organic Bokashi compost for agriculture and, banana fibre peat blocks known as Cairo peat.
In a statement to the ASX this month, Papyrus Australia reported its September sales increased by 43 per cent on August and a further 34 per cent in October to about $A22,500 (256,000 Egyptian pounds).
"We can't keep up – we have no issue with selling, no issue with pricing, our issue is just producing enough. We need more machines and more trained people," Azer said.
Chairman Ted Byrt said the corporate focus now and for 2021 was to build a second factory in Sohag to produce moulded products and improve the productive capability of the existing banana tree fibre factory.
The second Egyptian factory will use fibre produced by Papyrus Egypt to make about 20 million lunch boxes and moulded trays such as egg cartons and pizza boxes a year.
"It will take about 6-12 months to complete the model in Egypt and have all of the financial verification of it done and audit it properly so its profitability is known and can be proven," Byrt said.
"In the meantime we'll start gearing up for 2022, which will be the year of design and assembly of the new machines here that will go off to fill the orders we are getting," Byrt said.
Azer said despite the difficulties posed by COVID-19, 2020 crystalised 25 years of work.
He said the next phase of capital raising was now a priority.
"To convert science into technology and convert it into a production line involving real people in the real world takes time and there are lots of issues that needed to be resolved," he said.
"We've been running production trials at other people's factories using our fibre and our technology but now it's time for us to build our own factory next to our existing factory so that when we sell the model, we sell the complete model of bringing in the waste and producing liquid fertiliser, soil conditioner, food packaging and veneer.
"We want to sell this complete model so people can take the banana waste and very quickly produce millions of food packaging products to displace a lot of the plastic that's killing this planet.
"Our company needs good strong relationships and joint ventures with big companies – strategic alliances with machine builders who can really produce lots of machines, install and commission them and train people, move products from place to place and introduce them to global markets."
Azer said while much of the manufacturing would take place overseas, the control modules for the technology involving the intellectual property and the assembly would likely be done in Adelaide.
"I think we will leave the heavy lifting to bigger manufacturers like China and we will do the clever bits," he said.
The first Egyptian factory already employs about 30 people directly and many more indirectly through the harvesting and transportation of the banana waste.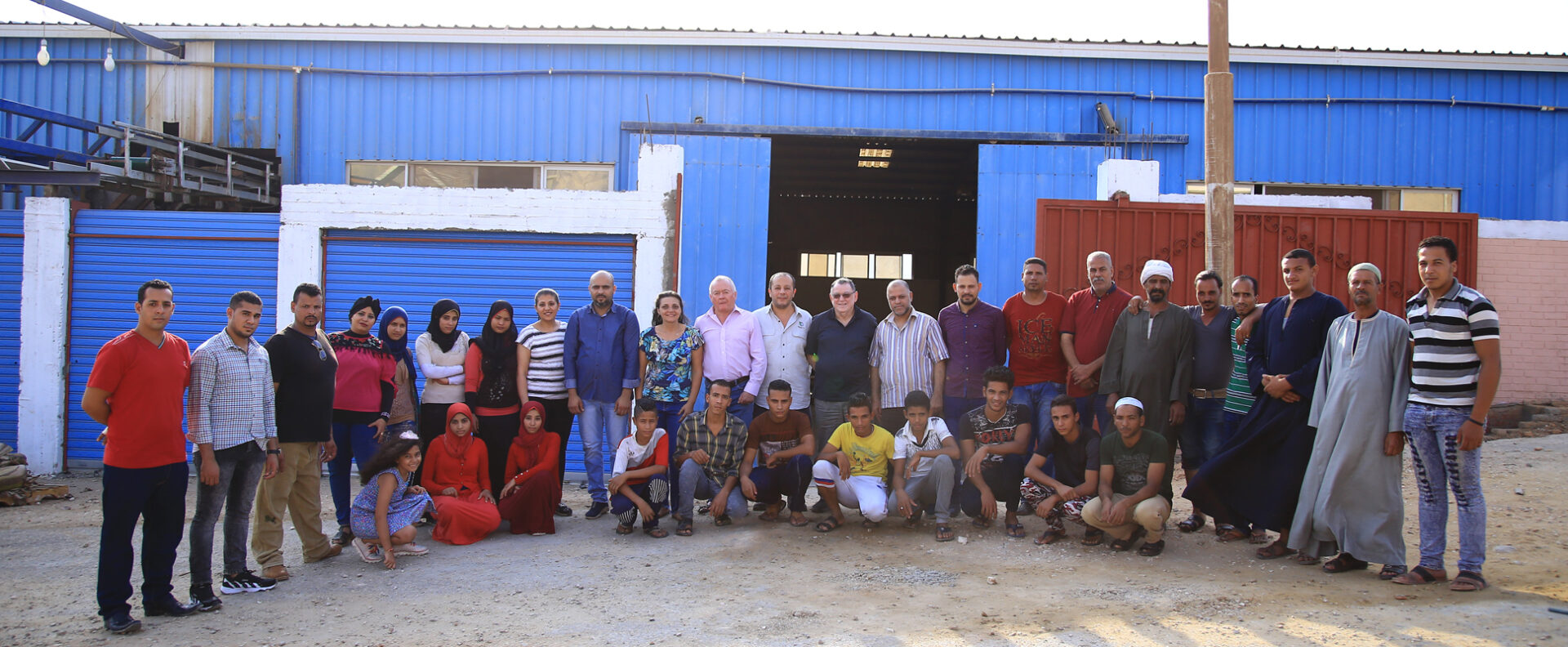 Azer said there had been inquiries from across the banana-producing world but leads were being actively pursued in Sudan, which borders Egypt and the huge Philippines market, which shares a common language and is close to Australia.
However, he said there were also huge opportunities just in Egypt.
"We only collect raw material from less than 500 acres of banana plantations around the factory – this is about 300,000 trees that are harvested every 7-8 months," Azer said.
"The state we are in has more than 10,000 acres of banana and Egypt as a whole has about 100,000 acres of plantations so if we just stay in Egypt there is a potential to put in up to 200 factories and Egypt is not even in the top 10 banana producing countries.
"The old European idea of knocking down forests to produce fibre on a large scale to produce paper, timber, wood, packaging and everything else doesn't have a place in our existence anymore.
"Now we value the forests for producing oxygen and providing natural habitat for wildlife and catchment areas to regulate rain yet our appetite for packaging is increasing."
Papyrus Australia has a market capitalisation of $19.43 million. Its share price has jumped from $0.02 on November 5 to close at $0.063 on Friday.